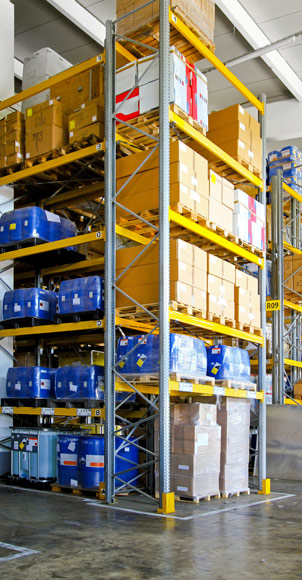 By accessing China Partners Worldwide Ltd's (hereinafter referred to as "CPW") website you agree to the following terms and conditions. If you do not agree to the following terms and conditions, please notice that you are not allowed to use this website and you are required to exit this website immediately.
Use or reproduction of the content or materials for any purpose not expressly permitted is prohibited. All rights reserved.
This website and the contents herein are provided on "as is" basis. CPW does not warrant that this website will be uninterrupted or error-free and assumes no responsibility to update this website. CPW reserves the right to revise the contents of this website or withdraw access to it at any time. CPW does not warrant that the content of the website if free of viruses or other harmful components.
The user agrees that material downloaded or otherwise accessed through the use of this web site is obtained entirely at the user' s own risk and that the user will be entirely responsible for any resulting damage to software or computer systems and/or any resulting loss of data, however caused.
No warranty of any kind, either express or implied, is made in relation to the availability, accuracy, reliability, fitness for a particular purpose or contents of the information and materials on this website. CPW shall not be liable for any direct, indirect, incidental, special or consequential damages, losses or expenses or lost of profits arising out of the accessing or use of or inability to access or use this website. Except as otherwise specifically provided, nothing contained within this website is to be considered a part of our terms and condition of sale.
If you are entering this agreement on behalf of a corporation or other legal entity, or accessing or using this website as part of your duties as an employee of a corporation or other legal entity, you hereby represent and warrant to CPW that you are authorized to act on behalf of such corporation or legal entity and to bind the same to these terms and all obligations arising hereunder.
This website may include hyperlinks to other independent websites. CPW is not responsible for the content posted on these websites and does not endorse or approve any products or information offered at these websites.
These terms and conditions and your use of this website shall be governed by and construed in accordance with the laws of Hong Kong. Any claim or action arising out of or relating to these terms and conditions or your use of this website shall be settled under jurisdiction of the courts of The Hong Kong Special Administrative Region, People's Republic of China.
CPW reserves the right to revise this legal information at any time and for any reason. By entering this website, you acknowledge and agree that you shall be bound by any such revisions. Accordingly, you should periodically visit this page to review these terms and conditions.